Dave Snowden, Cognitive Edge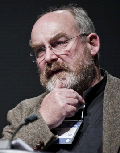 Dave Snowden is the founder and chief scientific officer of Cognitive Edge. His work is international in nature and covers government and industry looking at complex issues relating to strategy, organisational decision making and decision making. He has pioneered a science based approach to organisations drawing on anthropology, neuroscience and complex adaptive systems theory. He is a popular and passionate keynote speaker on a range of subjects, and is well known for his pragmatic cynicism and iconoclastic style.
He holds visiting Chairs at the Universities of Pretoria and Hong Kong Polytechnic University as well as a visiting fellowship at the University of Warwick. He is a senior fellow at the Institute of Defense and Strategic Studies at Nanyang University and the Civil Service College in Singapore. His paper with Boone on Leadership was the cover article for the Harvard Business Review in November 2007 and also won the Academy of Management aware for the best practitioner paper in the same year. He has previously won a special award from the Academy for originality in his work on knowledge management. He is a editorial board member of several academic and practitioner journals in the field of knowledge management and is an Editor in Chief of E:CO. In 2006 he was Director of the EPSRC (UK) research programme on emergence and in 2007 was appointed to an NSF (US) review panel on complexity science research.
He previously worked for IBM where he was a Director of the Institution for Knowledge Management and founded the Cynefin Centre for Organisational Complexity; during that period he was selected by IBM as one of six on-demand thinkers for a world wide advertising campaign. Prior to that he worked in a range of strategic and management roles in the service sector.
His company Cognitive Edge exists to integrate academic thinking with practice in organisations throughout the world and operates on a network model working with Academics, Government, Commercial Organisations, NGOs and Independent Consultants. He is also the main designer of the SenseMaker® software suite, originally developed in the field of counter terrorism and now being actively deployed in both Government and Industry to handle issues of impact measurement, customer/employee insight, narrative based knowledge management, strategic foresight and risk management.

John Clapham, Microsoft, Mix Radio

John Clapham is a Software Development Manager in Nokia's Entertainment division based in Bristol. Previously, as Product Owner for the Continuous Delivery Team, he helped transform the Entertainment platform release process from an expensive, once every three months exercise to a once every 30mins routine. John is passionate about agile, coaching, coffee and finding smart ways to build great products. John can be found on Twitter as @johnC_bristol

Graham Dick, Lamri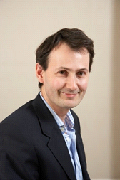 Graham joined Lamri in 2003 bringing over 20 years of software engineering and process improvement experience using many tools and techniques including CMMI; Unified Process; UML; Agile and others at both small and large scale. Graham and Lamri have extensive experience helping organisations as varied as Ofgem, Atos, Thales, BBC derive value from process improvement

Stuart Mitchell, HSBC

One of Europe's leading voices on Agile Scrum
HSBC for 5yrs (but Agile Industry for over 10yrs)
Led several key projects and reviews inc. Raising the Bar
Founding member of the GB&M SWD Council
International Agile Conferences and business forums Speaker
Contributory author to two major Agile industry papers
Winner - ' Most Valuable Agile Project in the UK' at the 2010 UK Agile Awards
Author – 'Making Agile Work'

Alex Papadimoulis, inedo

Alex is speaker and writer who is passionate about looking beyond the code to build great software. In addition to founding Inedo – the makers of BuildMaster, the popular continuous delivery platform – Alex also started The Daily WTF, a fun site dedicated to building software the wrong way.
Lives in Berea, Ohio. As a managing partner at Inedo, LLC, he uses his 10 years of IT experience to bring custom software solutions to small- and mid-sized businesses and to help other software development organizations utilize best practices in their products.


Matthew Skelton, SoftwareOperability.com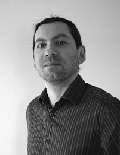 Matthew Skelton has been building, deploying, and operating commercial software systems since 1998, including systems for London Stock Exchange, TUI Travel, Virgin Mobile, and MRI brain scanning machines.
Between 2011 and 2014 he led the build and deployment activity at thetrainline.com, the UK's busiest travel booking website, where he helped establish Continuous Delivery practices such as end-to-end deployment pipelines and product-aligned teams. He now specialises in Continuous Delivery, DevOps, and software operability as an independent consultant.
Matthew founded and runs the 600-member London Continuous Delivery meetup group (http://londoncd.org.uk/), and instigated the first conference in Europe dedicated to Continuous Delivery, PIPELINE Conference (http://pipelineconf.info/). He is a regular speaker on the international conference circuit – speaking on DevOps, Continuous Delivery, and software operability – and co-facilitates the popular Experience DevOps workshop series (http://experiencedevops.org/).
He is a Chartered Engineer (CEng) and a member of the British Computer Society (MBCS).


Pini Reznik, Configuration Management Consultant Ugly Duckling, Netherlands

Pini Reznik is a Configuration Management consultant at Ugly Duckling in Amsterdam, Netherlands. He has more than 15 years of experience in Software Development, Configuration Management and IT Operations.

Vladi Shlesman, Automic

Vladi Shlesman, Head of Presales at Automic, has been advising organizations for over 15 years on how to deliver new products and services through the innovative use of software.
Prior to working at Automic, Vladi worked as Technical Sales Manager at CA and as Software Consulting Manager at BMC Software.
Vladi is a talented guitarist and member of the infamous London rock band - Creak.

Conference Sponsors: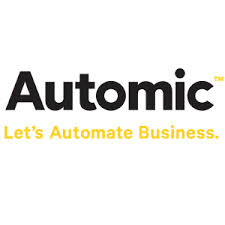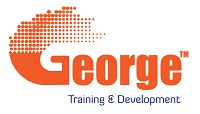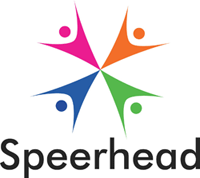 Media Partners: