Jeremy Alons Systems Engineer, Spot Trading
Jeremy is a systems engineer for Spot Trading and has spent more than a decade operating complex, high availability data center infrastructures for financial services companies like Sun Trading and TD Ameritrade. He specializes in configuration management and open source systems administration including Linux / Solaris server installation, upgrades and maintenance, virtualization and SAN management, monitoring, scripting and coding on demand, and high availability clustering and load balancing.

Stephany Bellomo, Software Engineering Institute (Carnegie Mellon University)

Stephany Bellomo a senior member of the technical staff at Carnegie Mellon's Software Engineering Institute (SEI). Stephany received her Master's degree in Software Engineering in 1997 and spent several years as a software developer/technical lead for companies such as Intuit, Verisign and Lockheed Martin before joining the SEI. While at the SEI has had the privilege of working with a wide variety of government and DoD organizations such as Army, DHS, Veterans Affairs and various Intelligence Community Agencies. Current interests include research in Incremental Software Development. She also has interest in architectural implications of DevOps and Continuous Integration/Delivery. Stephany is a member of the organizing committee for the International Workshop on Release Engineering 2014 hosted by Google. She is also guest editor of IEEE Software magazine 2015 Special Issue on Release Engineering. She has been a Software Architecture Conference (SATURN) program committee member since 2010 and served as SATURN tutorial chair in 2014. Stephany also teaches courses in Service-Oriented Architecture and Software Architecture at the SEI

Sid Choudhury, AppDynamics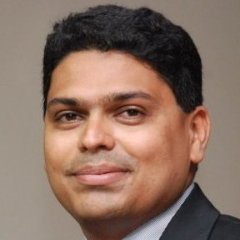 As Senior Director, Product Management, Sid runs product management for multiple areas of the AppDynamics product. He is also responsible for the company-wide go-to-market product & pricing strategy. Prior to AppDynamics, he managed salesforce.com's ISV cloud platform, doubling it's adoption among ISVs during his time. He has held product management and software engineering positions at Oracle and Verizon Communications. Sid has a MBA from Haas School of Business at UC Berkeley, a MS in Computer Science from UT Austin and a BS in Computer Science from IIT Kharagpur, India.

Jeff Downs, Tasktop Technologies

Jeff Downs has more than 10 years of hands-on testing and test tool experience, primarily at LexisNexis where he led the test tool transformation for the Test Center of Excellence. As a tool administrator, Jeff drove the effort to improve test efficiency and capability through tool best practices, integration and administration. At Tasktop, Jeff currently leverages that real world experience to help other large companies transform their organizations through better use of their DevOps tools, primarily via integration.


Sam Eaton, Director of Engineering Operations, Yelp

Sam Eaton, Director of Operations at Yelp, where he is responsible for large scale infrastructure providing review to over 130 million users a month. Originally a traditional "grumpy SysAdmin" in the early days of consumer internet providers in the UK, he has stopped being so grumpy and is now a strong proponent of the DevOps approach to improving culture in technical organisations. He has presented at a number of DevOps conferences. He lives and works in San Francisco.
Pradeep Govindasamy, Senior Director - QE&A Technology CoE, Cognizant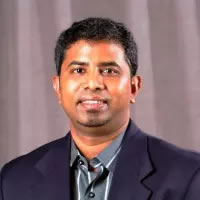 Pradeep, a technology executive, comes with close to 16 years of relevant experience with expertise in leading complex testing strategy, mobile testing, automation testing and test data management. He has established multiple solution centres on emerging technologies such as mobility, SOA, test data management, cloud and automation. Pradeep is an eminent speaker on automation, test data management and tools at marquee events across the globe including STARWEST, STAREAST, Swiss Testing Day, HP Universe and Eurostar.
Ramesh Iyengar, VP and Head of DevOps Competency, Tech Mahindra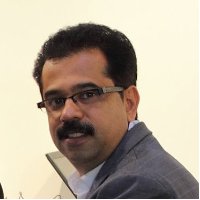 Ramesh Iyengar is a graduate in Electrical Engineering and is a certified MCSD and MCP (Microsoft Certified Professional). Ramesh is currently working as Vice-President at Tech Mahindra Testing Services from Oct 2007 and is currently managing Global Testing Alliances and Solutions. Before joining Tech Mahindra, he was with Wipro for about 13 years and has played pivotal roles in Test Consulting, Pre-sales, Non-Linear initiatives and Program Management in USA, UK and India.
Ramesh has about 20 years of experience in leading Development, QA & Testing of complex engagements with high-performance solutions. He has strong capabilities in Delivery & People management, Industrial & Test Automation, Client and Quality management; am skilled in building great teams and aligning their efforts to organizational goals. He has good proven history of bringing order to chaotic environments; with business turnarounds to Technology divisions.
Andi Mann, Vice-President, Office of the CTO, CA Technologies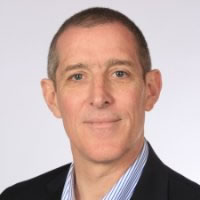 A Global Digital Business Executive. CA Technologies
Strategic leader – Leading global matrix teams in technology, product, development, marketing, sales, partnership, and consulting strategy to deliver business goals
Digital strategist – Award-winning social, owned, earned, branded, and multi-media producer and product designer, driving transformation with digital content and engagement
Exceptional communicator – Published author, compelling speaker, and recognized thought leader for global conferences, events, panels, social media, press, sales enablement, and more
Innovative thought leader - Recognized commentator on many topics including innovation, digital strategy, cloud computing, leadership, mobility, and disruptive technology trends
Trusted advisor – Proven success guiding executives and diverse teams in product innovation, business development, building alliances, market strategy, mergers and acquisitions, and more
Proven achiever – Consistently exceeding corporate, team, and personal goals in sales, revenue, growth, awareness, engagement, pipeline, stock price, P&L, and other key metrics
Eric Minick, Lead DevOps Evangelist, IBM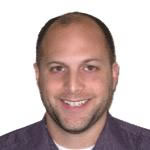 Eric Minick is the Lead DevOps Evangelist at IBM US. He is also the author of the 'Release and Deploy For Dummies' book. He is the lead contributor of the UrbanCode blog and has spoken at many conferences around the world.
Alex Papadimoulis, inedo

Alex is speaker and writer who is passionate about looking beyond the code to build great software. In addition to founding Inedo – the makers of BuildMaster, the popular continuous delivery platform – Alex also started The Daily WTF, a fun site dedicated to building software the wrong way.
Lives in Berea, Ohio. As a managing partner at Inedo, LLC, he uses his 10 years of IT experience to bring custom software solutions to small- and mid-sized businesses and to help other software development organizations utilize best practices in their products.


Dhiraj Sehgal, Technical Marketing, Piston Cloud Computing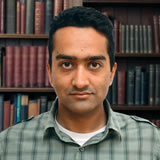 Dhiraj Sehgal is Director in marketing team of Piston Cloud Computing. He brings immense product marketing and management experience from various enterprise technology companies. His focus has been customers, technologies and products and how to they interact with each other.
Gowri Selka, Senior Director - Software Quality Assurance & Engineering, Walgreens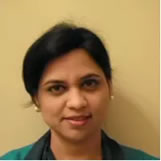 Gowri, the Head of Software Quality Assurance and Engineering at Walgreens, has a team of over 500+ professionals at Walgreens. She has set up a centralized QA organization successfully that is globally distributed to provide functional, automation, SOA and performance testing services for all lines of businesses in retail, healthcare, supply chain and merchandising domains. Gowri drives intelligent quality through innovative capabilities and continuous improvements. She has successfully implemented leading-edge capabilities such as service virtualization, componentized testing, performance engineering and risk assessment framework to shift the testing processes, both, left and right in the SDLC process to attain improved quality at reduced cost and cycle time. One of her recent initiatives involves implementation of a test-driven development to integrate unit automated testing, SOA and UI-based automation along with DevOps to drive CI testing, Test Ops.
Gowri is passionate in improving the efficiency of QA-driven disciplines that provide value-added services to the customers through innovation and partnership. Gowri pursued her MBA from University of Chicago Booth School of Management and also holds multiple patents in the Healthcare industry.
Jason Taylor, Stackify

Jason has worked in a number of high-growth business units centered around delivering Software as a Service. The experiences gained in those shops directly led him to Stackify, and those experiences help shape the product. Jason has led small and medium sized development teams through his career and is intently focused on delivering a great product while helping developers grow, learn, and realize their full potential. He is responsible for all software development activities at Stackify, and product delivery.
In his free time, Jason enjoys homebrewing, golfing, and traveling the world.
Platinum sponsors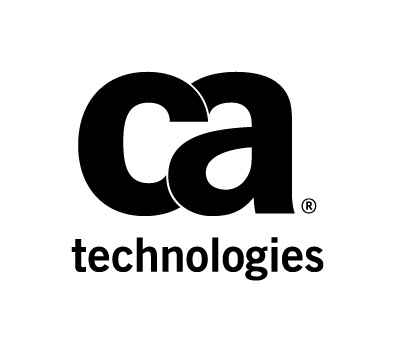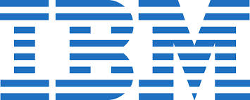 Sponsored and Supported by: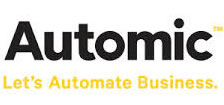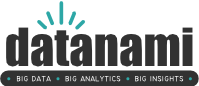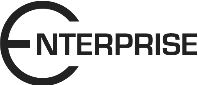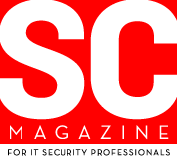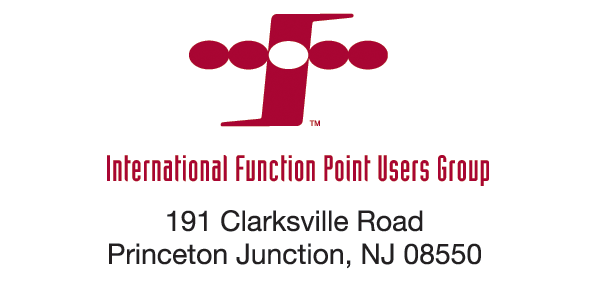 Event Details
Date: 18 September 2014
Location: Congress Plaza Hotel, Chicago
Download the Programme
Share this
Latest News
Sponsorship
For sponsorship info