DevOps Summit: Doing DevOps Right, 20 November, London
Published 28 Jul 2014
DevOps is a software development method that stresses communication, collaboration and integration between software developers and information technology (IT) professionals and while there are many ways to define DevOps, the goal of the concept is to be able to deliver IT solutions faster, leveraging several technology tools to add value for business.
But adopting a new capability requires a plan that includes people, process, and technology. Although the name DevOps suggests development- and operations-based way of working, DevOps is an enterprise capability that includes stakeholders, business owners, architecture, design, development, quality assurance (QA), operations, security, partners, and suppliers. Excluding any stakeholder will lead to incomplete implementation of DevOps.
Changes need to be made, but it is difficult to go against the usual flow and investments too are also required.  But before you consider adopting new technology and methods, consider the challenges within your organization that that needs addressing.  The expert practitioners and thought leaders at this DevOps Summit will give help you to develop your business case and build the foundation towards getting significant return on investment. 
This one day programme is designed to connect a wide range of stakeholders and provide informational as well as and educational experience for all. This summit will engage not just existing DevOps pros, but also managers and executives like CIOs and CISOs, Dev and Ops managers, business leaders and architects.
LEARN exactly why DevOps is relevant today from an economic, business and technology standpoint.
HEAR first-hand from industry experts how development and operations teams work together to make it easy to develop and upgrade applications and how to improve IT service delivery agility.
FIND OUT how the core values of collaboration, integration, and communication will allow enterprises to benefit from this new approach and how to improve collaboration between operations and development teams.
FIND OUT what works, what doesn't, and what's next.

Matthew Skelton(Chair person) DevOps Summit London May 2013
Published 17 Jul 2013
DevOps Amsterdam Interviews
Published 20 Nov 2012
[ Stephen Janaway ] ... Has written the lead article in this month's Professional Tester magazine, about my department's transition to DevOps and the impact that had on testing.
If you fancy reading it then head over to their website and subscribe, or you can download issue 17 which contains his article, and a number of other articles about TestDevOps, directly from this link.
In the last few months, a movement has begun to take shape. It's a movement of people who think it's time for change in the IT industry - time to stop wasting money, time to start delivering great software, and building systems that scale and last. This movement is being called Devops. But what is Devops? Where did it come from? And what can it achieve? read more...
Guest post by : Stephen Nelson-Smith @lordcope a Technical Manager and Devop based in Hampshire, UK and author of Agile Sysadmin
Conference Sponsors: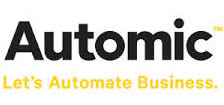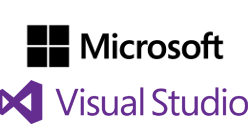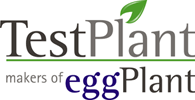 Supported by

Media Sponsors