Our Speakers include:
Chris O'Dell, 7digital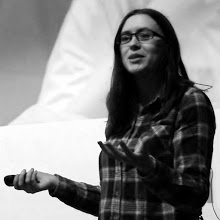 Chris O'Dell is a Lead Developer at 7digital, one of London's premier digital download companies, where she heads up the API team. She has nearly ten years of experience working on the back-ends of web based services, primarily in .Net, most recently focusing on Web APIs. Chris has a keen interest in Test Driven Development, Continuous Delivery and Agile development practices.

Dave Snowden, Cognitive Edge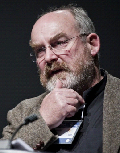 Dave Snowden is the founder and chief scientific officer of Cognitive Edge. His work is international in nature and covers government and industry looking at complex issues relating to strategy, organisational decision making and decision making. He has pioneered a science based approach to organisations drawing on anthropology, neuroscience and complex adaptive systems theory. He is a popular and passionate keynote speaker on a range of subjects, and is well known for his pragmatic cynicism and iconoclastic style.
He holds visiting Chairs at the Universities of Pretoria and Hong Kong Polytechnic University as well as a visiting fellowship at the University of Warwick. He is a senior fellow at the Institute of Defense and Strategic Studies at Nanyang University and the Civil Service College in Singapore. His paper with Boone on Leadership was the cover article for the Harvard Business Review in November 2007 and also won the Academy of Management aware for the best practitioner paper in the same year. He has previously won a special award from the Academy for originality in his work on knowledge management. He is a editorial board member of several academic and practitioner journals in the field of knowledge management and is an Editor in Chief of E:CO. In 2006 he was Director of the EPSRC (UK) research programme on emergence and in 2007 was appointed to an NSF (US) review panel on complexity science research.
He previously worked for IBM where he was a Director of the Institution for Knowledge Management and founded the Cynefin Centre for Organisational Complexity; during that period he was selected by IBM as one of six on-demand thinkers for a world wide advertising campaign. Prior to that he worked in a range of strategic and management roles in the service sector.
His company Cognitive Edge exists to integrate academic thinking with practice in organisations throughout the world and operates on a network model working with Academics, Government, Commercial Organisations, NGOs and Independent Consultants. He is also the main designer of the SenseMaker® software suite, originally developed in the field of counter terrorism and now being actively deployed in both Government and Industry to handle issues of impact measurement, customer/employee insight, narrative based knowledge management, strategic foresight and risk management.

Matthew Skelton, SoftwareOperability.com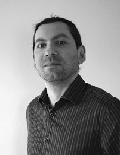 Matthew Skelton has been building, deploying, and operating commercial software systems since 1998, including systems for London Stock Exchange, TUI Travel, Virgin Mobile, and MRI brain scanning machines.
Between 2011 and 2014 he led the build and deployment activity at thetrainline.com, the UK's busiest travel booking website, where he helped establish Continuous Delivery practices such as end-to-end deployment pipelines and product-aligned teams. He now specialises in Continuous Delivery, DevOps, and software operability as an independent consultant.
Matthew founded and runs the 600-member London Continuous Delivery meetup group (http://londoncd.org.uk/), and instigated the first conference in Europe dedicated to Continuous Delivery, PIPELINE Conference (http://pipelineconf.info/). He is a regular speaker on the international conference circuit – speaking on DevOps, Continuous Delivery, and software operability – and co-facilitates the popular Experience DevOps workshop series (http://experiencedevops.org/).
He is a Chartered Engineer (CEng) and a member of the British Computer Society (MBCS).


John Clapham,

John Clapham is a Software Development Manager based in Bristol. Previously, as Product Owner for the Nokia Continuous Delivery Team, he helped transform the Entertainment platform release process from an expensive, once every three months exercise to a once every 30mins routine. John is passionate about agile, coaching, coffee and finding smart ways to build great products. John can be found on Twitter as @johnC_bristol

Graham Dick, Lamri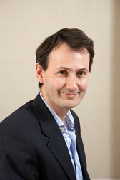 Graham joined Lamri in 2003 bringing over 20 years of software engineering and process improvement experience using many tools and techniques including CMMI; Unified Process; UML; Agile and others at both small and large scale. Graham and Lamri have extensive experience helping organisations as varied as Ofgem, Atos, Thales, BBC derive value from process improvement

Sam Guckenheimer, Microsoft
Sam Guckenheimer is the Product Owner for the Microsoft Visual Studio product line. In this capacity, he acts as the chief customer advocate, responsible for strategy of the next releases of these products, focusing on DevOps, Agile and Application LifeCycle Management (ALM). His recent keynote for Agile 2014, Journey to Cloud Cadence, can be viewed here. Sam is the author of three books, most recently Visual Studio Team Foundation Server 2012: Adopting Agile Software Practices: From Backlog to Continuous Feedback. Prior to joining Microsoft in 2003, Sam was Director of Product Line Strategy at Rational Software Corporation, now the Rational Division of IBM. Sam lives in the Seattle area with his wife and three children in a sustainable house they built that has been described in articles in Metropolitan Home and Pacific Northwest magazine.

Hayato Shimizu, Datastax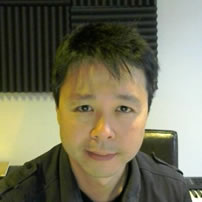 Hayato Shimizu, an experienced software engineer-devops engineer-architect, over the past 15 years has written software and built highly resilient distributed infrastructure for industries including ISVs, retail banking, broadband systems, e-commerce, and IPTV. During this time he discovered his passion for Apache Cassandra. This passion lead to joining DataStax in May 2013, working now as a Solutions Architect Team Lead for their EMEA division.


Alex Wilson, Unruly
Alex Wilson has been a software developer at Unruly for two years, during which time he has had the opportunity to experience and solve scaling issues with their software development methodologies. He takes particular delight in the application of both Continuous Delivery and Xtreme Programming practices to the DevOps process, made easier by Unruly's stance of emphasising the value of generalists over specialists.

Georg von Sperling, Automic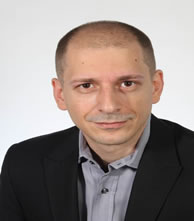 Georg von Sperling, DevOps Evangelist, Automation Specialist, Over-caffeinated Perfectionist.
Georg von Sperling is an avid DevOps and Automation Evangelist personally and at Automic Software. He a firm believer in operationalizing development, right-shifting organizations, unleashing the true business value of IT organizations, effectiveness over efficiency, quality over quantity, teamwork over silos, karma, openness, and honesty. His career has traversed software development, process engineering, consulting and business development. Born in Moscow, grew up in East-Berlin, US-American since 1990, living in Germany again as of 2011.

Rob Vanstone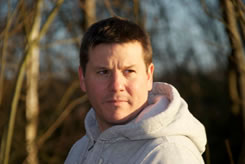 Rob Vanstone is a continuous delivery and automation expert and has been part of the shift to more automated application delivery platforms. With a background in middleware application development and provisioning Rob has worked on both sides of the old fence. He now champions the tighter integration of Development and Operations roles and contributes with blogs and seminars driving these conversations forward.

Julian Fish, Serena
Julian Fish is Director of Software Development for DevOps and Release Management products at Serena Software. Over the past 16 years Julian has worked in software development, software architecture, QA, IT Operations, agile product ownership, consultancy and as Director of development. Julian's team has implemented a DevOps approach within Serena to reduce time to market whilst maintaining a high level of product quality. Julian is based in our headquarters in San Mateo.

Conference Sponsors: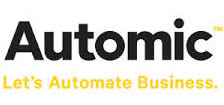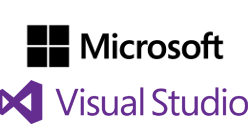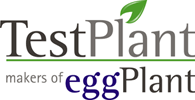 Supported by

Media Sponsors